Angel is composed, recorded, mixed and mastered by Gillian Desmarais. Released on her EP titled Fly, Angel was selected as the winner in the category Collegiate/Graduate School, for the 2016 NAfME Electronic Music Composition Competition. In 2017, Berklee Professor Chee-Ping selected the piece for a collaborative project among Berklee students and Singapore musicians Shun Ng and Fabian Lim. The piece was presented at the Massachusetts Music Education Conference in the clinic titled Future of Music Technology: Web-based music applications for the collaborative process.
2.) Clinician Work
Starting in 2014, Gillian began presenting sessions on electronic composition, performance and collaboration. Since then she has worked with Berklee College of Music, University of Massachusetts Amherst, Texas Music Education Association, the Technology Institute for Music Education, the Association for Popular Music Education and the Massachusetts Music Education Association.
The following video is part of the 2017 MMEA session titled the Future of Music Technology: Web-based music applications for music collaborative process. This clinic focuses on using web music technology to globalize music collaborative process between different schools, colleges, coasts, countries and continent or all of the above. Here she discusses the features of Soundtrap, Audiotool and Soundation.
March 2nd, 2017 - MMEA Technology/Innovation - Thu 9:15-10:15pm
The following video is part of the 2014 MMEA session titled Recording and Producing Electronic Music: A Primer for Students, Teachers, and Performers. This session focuses on key concepts and teaching tools for electronic music composition. Here she discusses signal transfer of MIDI and Audio.
March 8th, 2014 - Technology/Innovation - Sat 12:40-1:40pm
Below is the 2014 MMEA Conference Packet listing websites, digital audio workstations, musical devices/instruments, plugins, and listening examples.
3.) Research Paper
By exploring the history of technology, its advances, and how composers have translated their music into "living material" we can make connections on modern performance practices, observing entertainment value and its relation to acoustic and electronic live performance. This research paper was completed at the University of Massachusetts, Amherst.
4.) Electronic Performance
In 2015, Gillian was selected to produce, mix, and perform with computer electronics alongside the UMass Wind Ensemble. Ecstatic Waters by Steven Bryant is an advanced level piece that includes both electronic and acoustic sounds aligned within an Ableton Live Project. Performance technology included Novation Launchpad with Ableton Live as well as speakers, onstage monitors, in-ear monitors, microphones, mixers, audio interfaces, and laptop computers.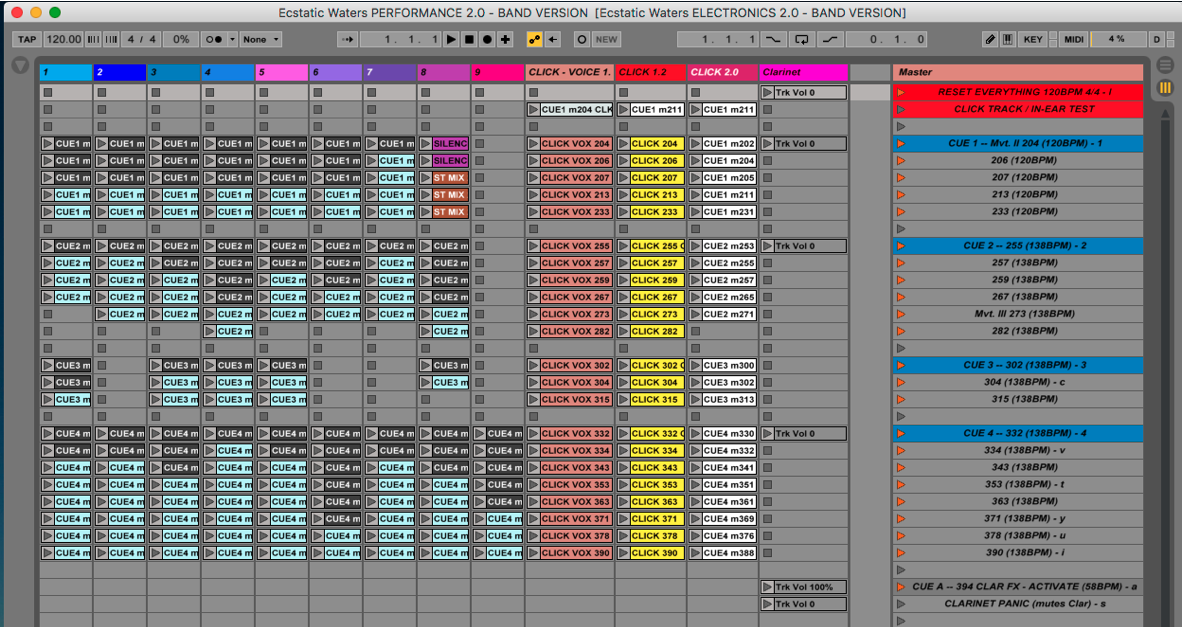 6.) Electronic Music in the Classroom
Completing her semester student teaching, Gillian wrote a curriculum unit based on incorporating contemporary music in the classroom. Centered within grades 3-5, the unit titled "Recorder Pop" had students listening, identifying, reading, improvising and composing to pop music. By incorporating popular styles of music students learned to associate familiar melodies with music notation, which helped improve their music literacy, aural skills and overall musicianship. Students completed the unit learning appropriate playing and recorder technique, followed by call and response activities and an introduction to the notes B, A, G, and E. Using scaffolding students will exercise each note by improvising "echo" rhythms over a pop recording along with movements. Following improvisation students practiced "echo" rhythms using visual rhythm cards and composed their own music using the appropriate notes and rhythms learned. Students finished the lessons by performing their compositions for their peers and alongside the recording. At the end of the unit students in Grades 4 and 5 performed a "Recorder Remix" which included reading music notation, improvising and creating movements.
The following notation files were created in Sibelius and used to teach each pop song. The notes are labeled by their note name and by color for easier identification.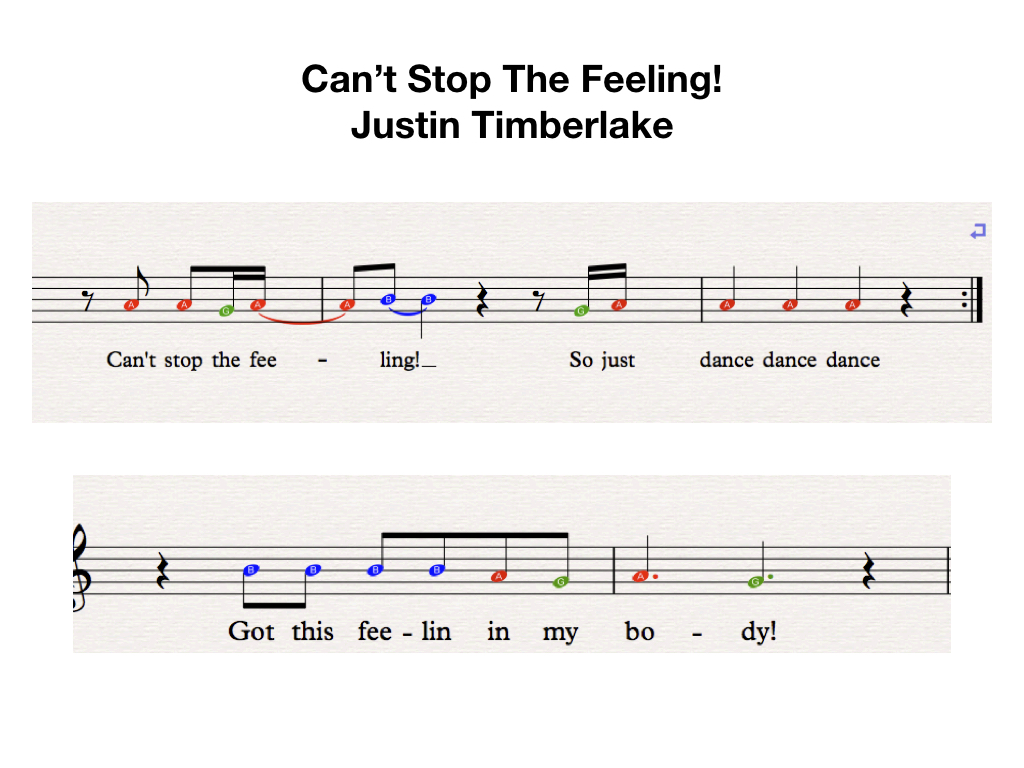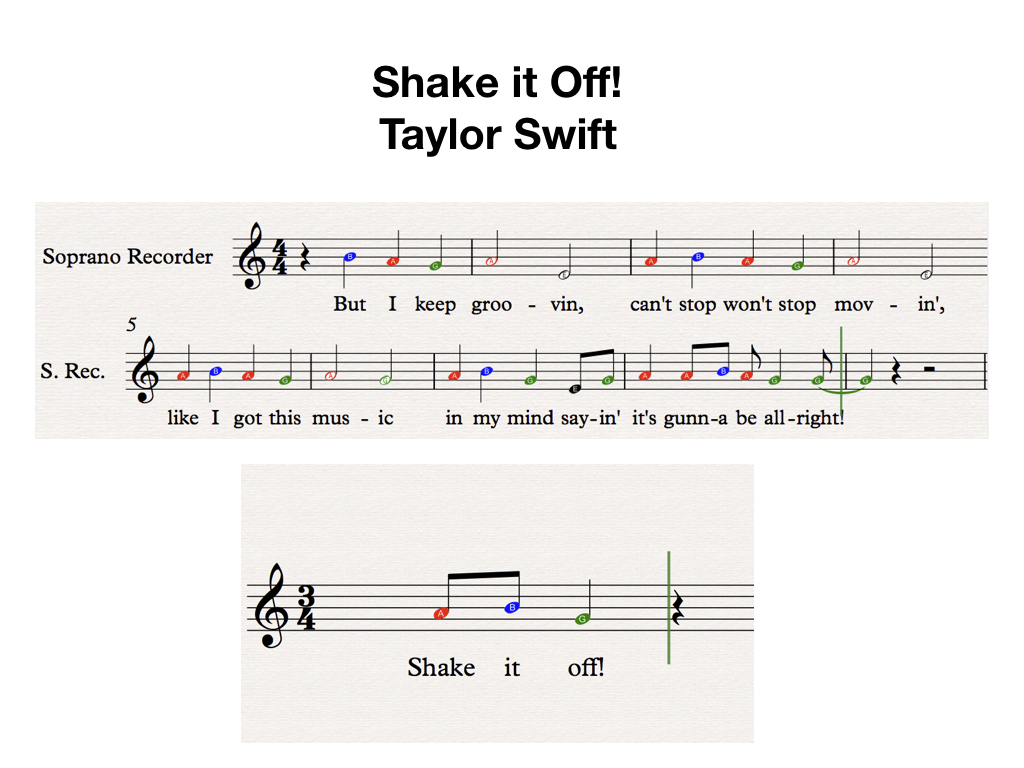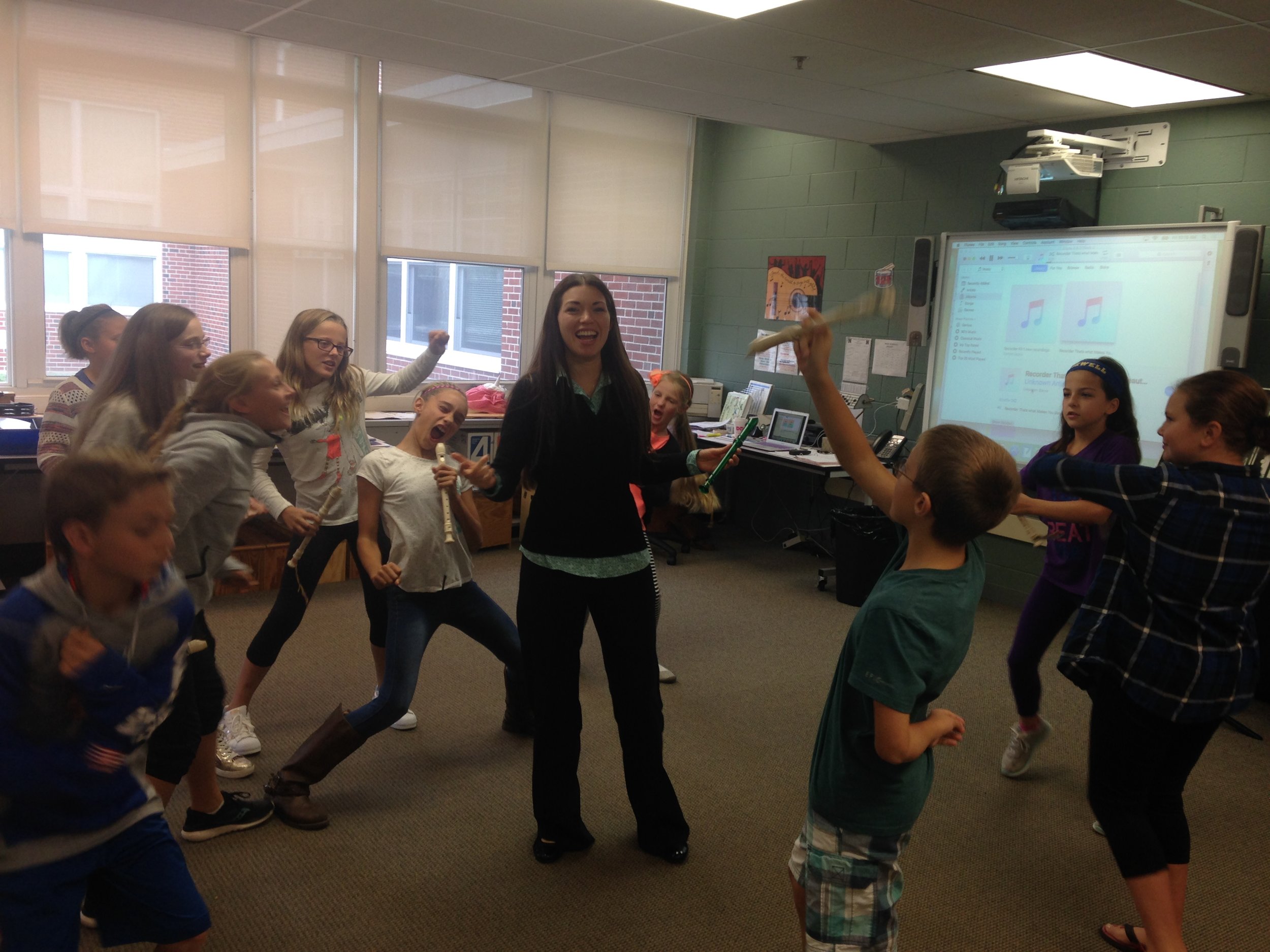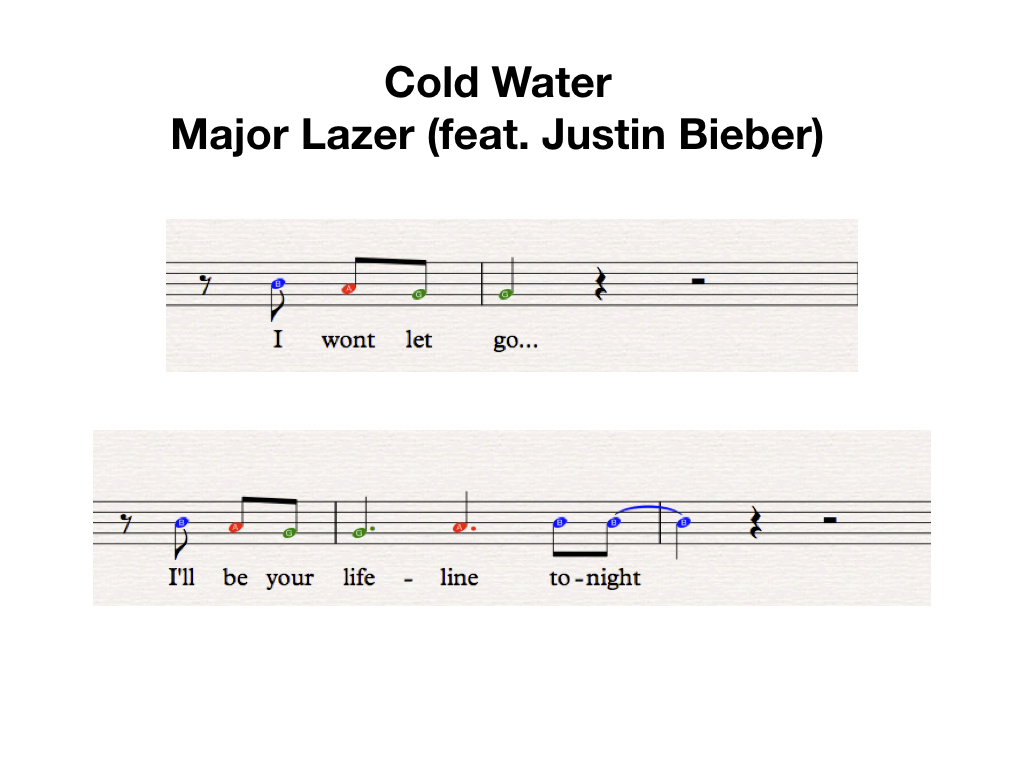 Gillian is currently working with music technology education companies Noteflight and Soundtrap to develop digital content. The Noteflight/Soundtrap Tutorial Series is set to start in April 2018 featuring how-to video's for music educators and musicians. Above is an example of a Noteflight tutorial for syncing audio with one of the Noteflight Pop Library scores.
Fly (Radio Edit) played on WMUA 91.1FM in Amherst, MA and Nantucket 97.7 ACK FM.
So Sing It was a donated commission to Holy Family Church of Duxbury, MA. Gillian was cantor and song leader for the church for 12 years and composed a piece for the choir to premiere at their 2016 Summer Concert. The performance included piano, keyboard, bass, electric guitar, drumset, SATB chorus and Gillian on lead vocals. Please enjoy the acoustic, electronic, and instrumental version as well as a copy of the choral score.
La Ville D'Amour is an original song written in French and English. The song is for voice, electronic accompaniment, and flute choir. Listen to the full song (above), and view the flute choir arrangement (below).
8.) More Work
Sinfonietta (Divertimento Flautistico) for 5 Flutes (including Flute in G and Piccolo). Arrangement created by Gillian Desmarais, founder and president of the UMass Flute Choir. The arrangement was performed at the UMass Symphony Band Concert in December, 2012.